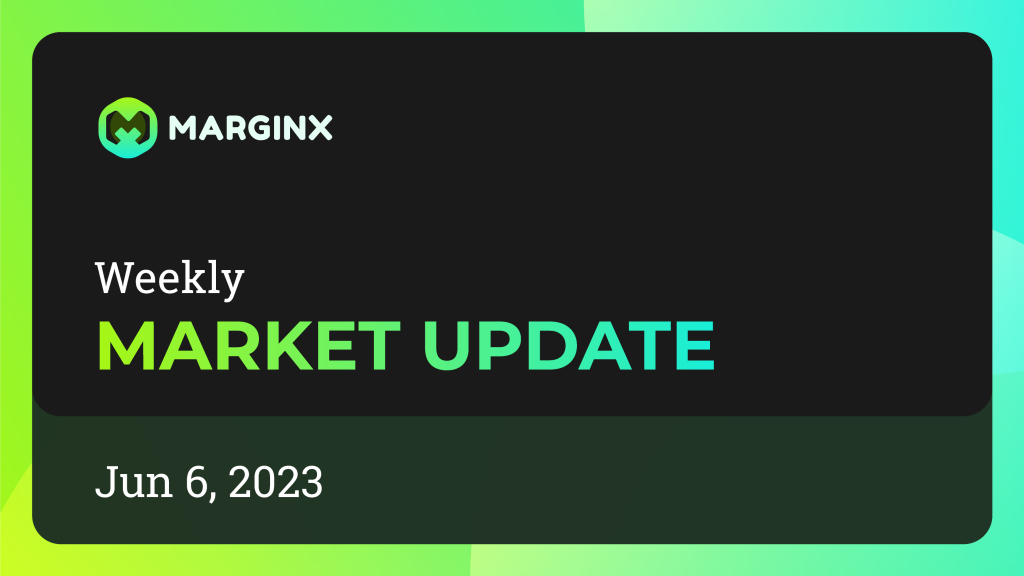 Overview
A resolution has arrived for the US debt ceiling, and as with all good compromises, neither side is walking away happy. The markets nevertheless rejoiced, with equities posting 52 week highs. The Royal Bank of Australia surprised markets by raising rates once again. Finally, the big developing headline to watch is the SEC's filing against Binance.
Debt Ceiling Drama Wrap Up
As expected, a deal was passed between the Democrats and Republicans to avert a potential default. Both sides can claim to have achieved their primary objectives. However issues remain, and the following points are worth noting:
Republicans were able to achieve limits in

discretionary government spending

and prevent tax increases. However, such spending is only a small portion of US government budget, which is dominated by social services and defence spending

The Democrats can claim victory in having successfully defended social spending and avoiding major cuts.

The Democrats were unable to pursue tax increases on the wealthy and ultra-wealthy, or even take smaller steps such as closing Trump-era tax cuts

The IRS will not receive additional funding, further aiding the wealthy in reducing their taxes paid, legally or otherwise

The current spending and tax revenue outline indicate continually ballooning debt with the new ceiling likely to be reached again circa 2025
With the debt ceiling drama over for now, bond and equity markets are once again looking to central banks globally for signs. Market expectations have swung swiftly between flat to hike to flat for the next Fed meeting over the course of days.
Crypto
The big news this week in the cryptosphere is the SEC's filing against Binance. There have already been hints that this was coming, with Reuters having published successive investigative reports on Binance's murky finances. The charges are expected to stick given the evidence on hand, such as point 111 in the filings.
To some, this is eerily reminiscent of FTX. To others, the material difference is that Binance has the money to pay its bills and has done a good job of cordoning its US entity away from the rest of its operations. Thus far, it appears the SEC filing will result in a fine, but the timing and amount remain uncertain. Meanwhile, it remains to be seen whether the US Department of Justice will choose to pursue criminal proceedings.
Upcoming Calendar Events
US, China services PMI (Jun 5)

US, China trade data (Jun 7)

China CPI and PPI (Jun 9)
Disclaimer: None of this is financial or tax advice. This article is strictly educational and is not investment advice or a solicitation to buy or sell any assets or to make any financial decisions. We recommend that you talk to your financial advisor, or do your own research. For more information, please refer to our Terms of Service.